We live in a world of uncertainties where crossing borders are usually controlled by riches. It could be a transition of Social status or Setting up a business in the foreign land.
However, today's technology has provided us with the power of "Digital Marketing" which could be harnessed by Poor and Rich alike.
"If you are born poor it's not your mistake, But if you die poor it's your mistake." – Bill Gates.
If you can invest time and patience, I can assure you that Digital Marketing will take you places that you normally wouldn't be able to achieve with traditional means.
Now, let's dig into how to get started!
Origins of Digital Marketing: The Push
Digital Marketing came into existence with the invention of a broadcast device "Radio". The first live broadcast was from an opera performance at the Met, and guess what people did after it?
Buy show tickets!
Yup, a medium was created for people to reach out to their target audience to make sales.
Later on, there were TV's, Digital Theaters, Telephones, emails and many more broadcasting techs came into existence making homes and workplace a boiler room.
Marketing folks were just PUSHing the Products and Services through this medium. This eventually made Customers/Consumers resent Marketing folks. We can defend ourselves by saying that we were just doing our job but the nature of marketing approach itself was twisted and intrusive.
On top of that, they were hard to track and analyse. The projections were mostly an educated guess.
Evolution of Digital Marketing: The Pull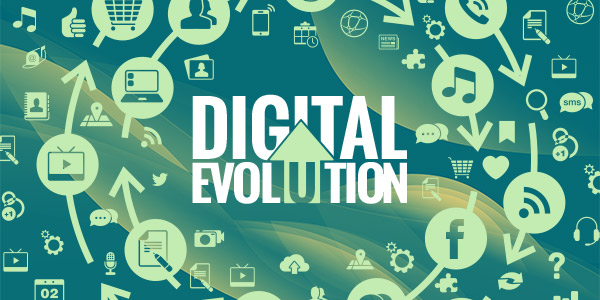 Marketing had reached its saturation and had to evolve and this gave birth to the beautiful "PULL".
We have come a long way and created so many digital devices that we interact with on a daily basis. E.g., Mobiles, Tablets, Kiosks, LED boards and much more. All these devices are now the first touch point for the consumers to interact with your brand.
Consumers are now in control of what they want to look at and when they want to look at. All they need to do is search for a solution on search engines and all sorts of content would appear in the research results aiding them in taking an informed decision.
Digital Marketing in this era is more like a dance of Salsa, to bring out the best performance you need to match the pace of your partner(customer). The pace includes understanding your customer's journey, expectation, and desired outcome.
The best part of Pull marketing is each and every interaction can be tracked and the projection are approximated based on the average of industry standards and current product/service offerings.
Over the years, we have developed a number of proven Digital Marketing tools and tactics that kept the consumers happy. Below shown are few of the most popular
Digital Marketing in current scenario includes:
Online marketing
Search engine optimization (SEO)
Search engine marketing (SEM)
Content marketing
Social Media Marketing (SMM)
Pay-per-click advertising (PPC)
Affiliate marketing
Email marketing
Once you have these things in place the process becomes automated generating compounded traffic generation and conversion over the period of time. But it comes with its own set of problems which could be solved by implementing Marketing Automation.
In my upcoming articles, I will explain how to use these tools to your advantage and automate the whole process. Please bear in mind that these tactics might take a minimum of 4-7 months time to produce tangible results. But the outcome would be off the charts.
Stay tuned!
[VIDEO] Digital Marketing power EXPLAINED!